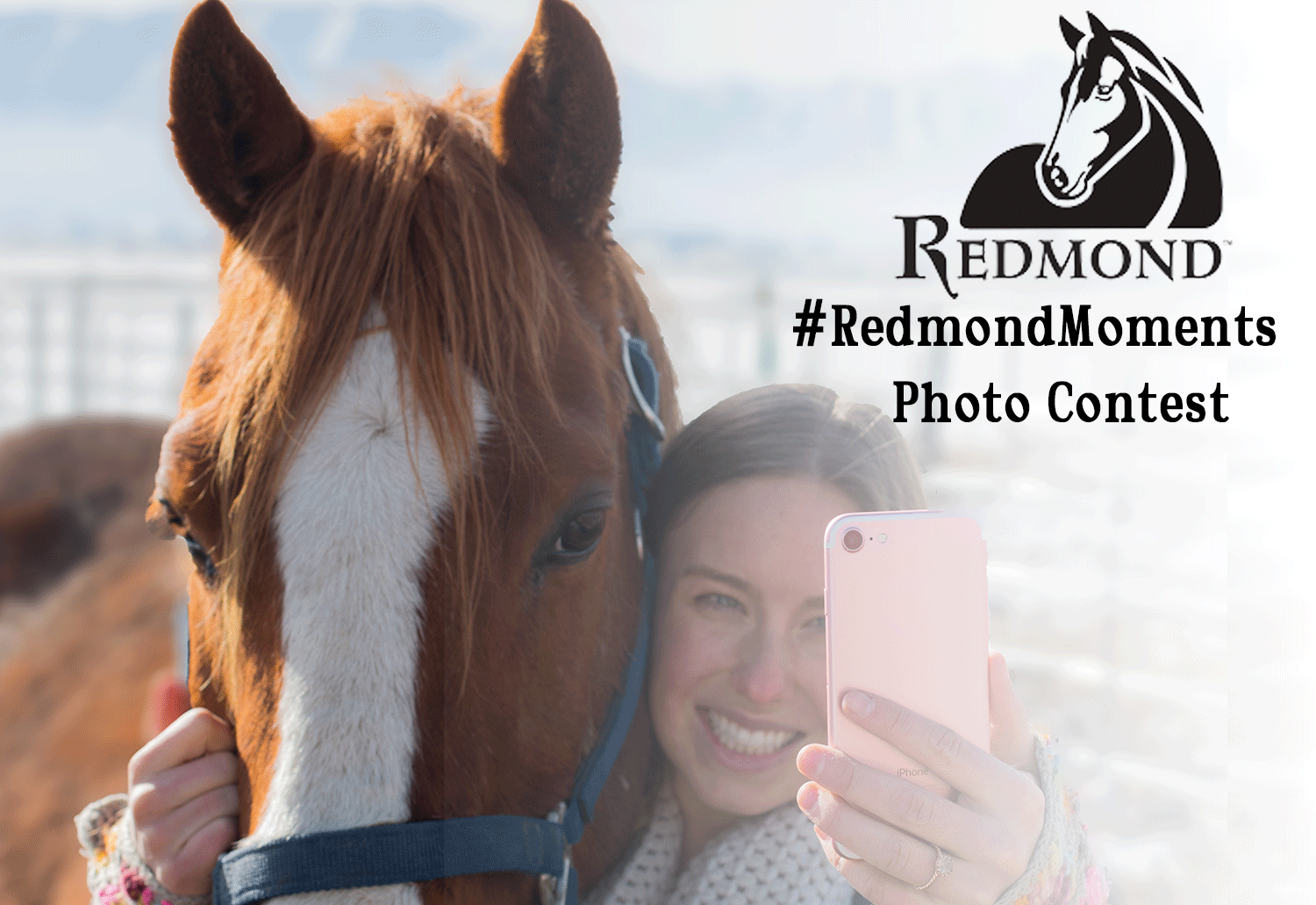 When was the last time you had a "moment" with your horse—and got it on camera? Was it funny? Heartwarming? Nostalgic?
We all have different kinds of moments with our horses that mean something to us—share your favorite & enter to win one of FIVE Redmond gift packs!
First, be sure that you're following me @JulieGoodnight and @RedmondEquine on Instagram.
Then look for the last photo with your on your camera roll that makes you smile, laugh, cry—whatever made it a special "moment" for you—and post it with #RedmondMoments.
That's it! You'll be entered to win one of FIVE amazing gift sets from Redmond. The photo with the most likes wins, so increase your chances by sharing with your friends, family, friends-of-friends—the more you share, the more likes you could get!
You must share and follow on Instagram before Valentine's Day—February 14, 2018, to be entered. Winners will be announced in the March 2018 Goodnight newsletter. Make sure you're on the list—just sign up at JulieGoodnight.com/Join  and choose Free Access.
Entries must be completed in full. Offer good for USA entrants or entrants with a USA shipping address. No cash value. Void where prohibited. No refunds or returns. See the full contest rules at: JulieGoodnight.com/contests
---
Vote For Your Favorite #RedmondMoments