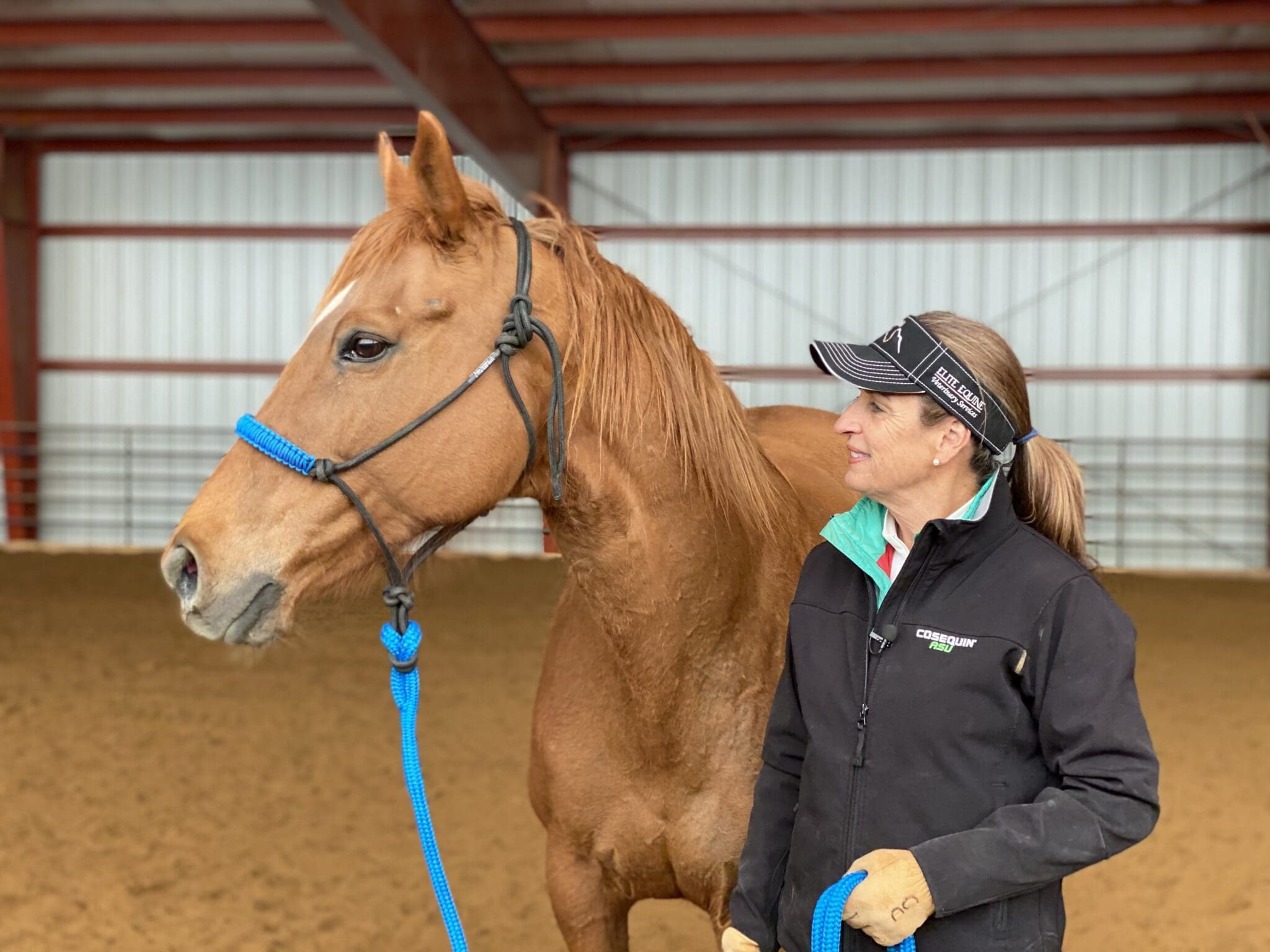 Dear Friends,
The horses are starting to shed and the outdoor arena has thawed enough to ride in—surely spring is around the corner! The horses are feeling frisky, and adventurous equestrians are planning new excursions. I'm excited to get back in the arena myself, working directly with you and your horse. In the meantime, I've been busy in the virtual world!
The next best thing to doing training demonstrations to a live audience is to be able to share information with thousands of equestrians all over the world with webinars and video chats. I've been busy making pre-recorded video presentations for online horse expos, as well as offering live presentations to horse clubs and nonprofit organizations. 
My 2021 clinics at the C Lazy U Ranch are filling quickly, but there are still some openings for the Fall programs. The Ranch Riding Adventure is September 16-20; the Saddle Up! Women's Leadership program that I co-teach with Barbra Schulte is October 7-11; and the Horsemanship Immersion  clinic is October 21-25. Join us for incredible riding in the mountains, education, networking and adventure!
Soon our snow will be gone, the grass will come back to life, and as the daylight increases, the horses will start shedding in earnest. Armed with my HandsOn Gloves (the best grooming aid ever) and some good old-fashioned elbow grease, their slick summer coats will soon emerge and their dapples will shine. I can't wait to get rid of the winter fuzz!
Last month, I got my second Covid-19 vaccination and it feels like it's my ticket to start traveling again! I will proudly wave my vaccine-passport if it gets me where I want to go. I'm glad we have the capability to connect in the digital world, but I miss working directly with people and their horses. I hope to meet you and your horse in an arena near you soon!
At home, I'm looking forward to working with my young, 5-year-old horse, Pepperoni. He's shown a real strength for the trails, and I cannot wait to get him up in the mountains when the snow melts. I also brought home my new foster horse, Truth Takes Time (or "Truth" as we've been calling her) and have just started getting to know her. She's an 18-year-old, sweet off-the-track Thoroughbred and former broodmare, and I'm looking forward to getting her ready for her third and final career. Get to know Truth in my latest videos on Facebook. There will be a new video or Live every Thursday at 10:00am MT (12:00 pm ET) where my team and I give you the inside look at our training progress as we embark on this journey with this lovely mare.