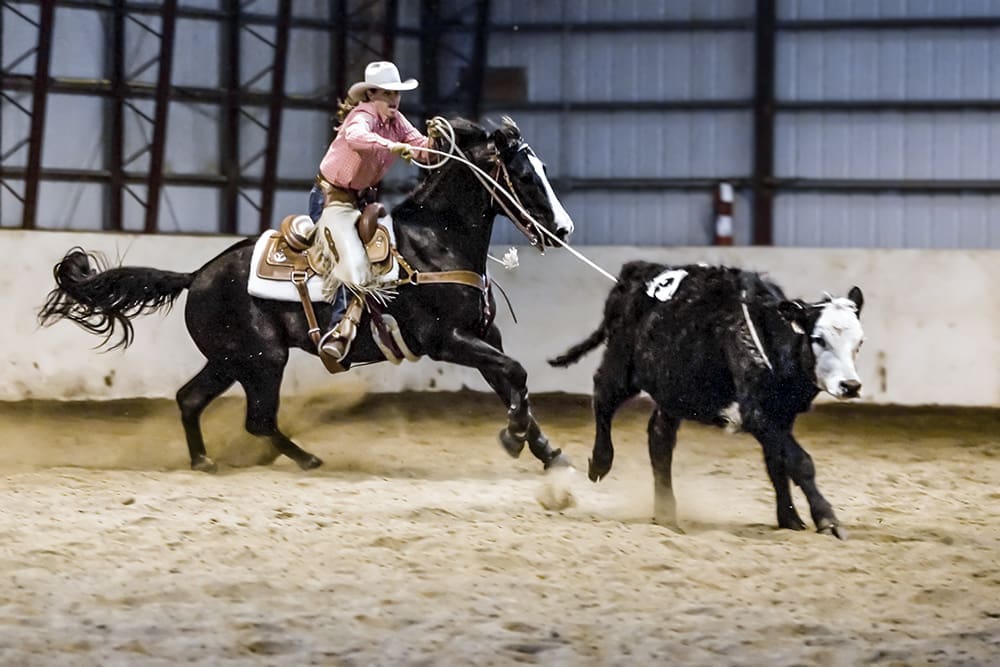 Dear friends,
The past month brought some rather profound changes around our barn, leaving a giant hole in my heart. First, we said a sad farewell to our faithful old Labrador, Samantha. She was a beautiful girl with a kind and gentle soul, who graced us with her presence for almost 15 years. 
Now our house seems rather empty in the wee hours of the morning when I awaken. Coming home from a long and tiring road trip just doesn't seem the same without a welcoming committee greeting me in the driveway. 
Then one morning, while I was away at the horse expo in Michigan, my number one horse Dually, laid down in the favorite napping spot and went to sleep for the last time. As Mark Twain famously said, "It has been my experience that your best horse will just go lay down and die." Dually was such a great horse—he even died well. My other "great" horse, Pepsea, died the exact same way—in the middle of the morning, when people were around to take care of her.
I knew Dually was not doing well—suffering from a lot of arthritic pain in his old age. We did a lot to support him in his retirement—from pharmaceuticals to farrier—but in the end, his body failed him. It surprised no one that he died while I was out of town, since that seemed to be his pattern. 
Dually was a high-maintenance horse—quick to get an ulcer flareup, a finicky eater, the occasional colic, easily depressed. He ruled our barn because, in my mind—and especially in his mind—he was the most important horse there. He very much liked it that way, so even after I officially retired him, he still got the #1 treatment. 
Everyone who helps me take care of the horses—Melissa, Hunter, and Rich—all knew that if Dually was going to get puny, it would be when I went out of town. It was a funny coincidence that always left us wondering if he somehow knew I was gone.
Dually (AQHA registered name Dualin Command; with Dual Pep on the topside of his pedigree and Doc O'Lena on the bottom) was an amazing horse, and I am fortunate he came into my life when he was just 6 years old. He had been trained for the cow horse futurity as a 2- to 3-year-old, excelling at the reining and cow work. He went on to become a team roping horse as a 4-5 year old—with enough speed to excel at heading, and the size and power to be a great heeler too. 
When I bought him at a performance horse sale in Arizona as a 6-year-old, he was competing in ranch horse events and blowing the doors off the competition. It was love at first sight. I was smitten by Dually's looks—athletic, built for speed, and a gorgeous (and rare) black chestnut color with a big white face. He was a lot of horse back then—quick to the speed and extremely athletic, with a brilliant mind and a winning attitude. 
I learned so much from this horse. One of the most profound lessons was about training horses with a lot of drive on a cow (or a cowy horse, as we like to say). Cowy horses like Dually would rather die than lose a cow, and they can get charg-ey or aggressive in a moment of over-achievement. They will dive for the cow—and consequently end up out of position, losing the advantage point. 
An astute old cutting horse trainer taught me that with a horse like Dually, the reward is the cow. The greatest punishment for a cowy horse is to pull him off when he gets out of position, so he loses the cow—a humiliating blow to his ego. Once or twice of that was enough for Dually, and he never let his emotions call the shots again.
Riding a horse like Dually was truly one of the greatest pleasures of my life. For almost 20 years we were a team—one unit really. He definitely knew me better than I knew myself as a rider—he taught me a lot. Our minds were melded together to the point where I could just think about cantering and he was off; just whisper a cue for a maneuver and we'd spin like a top. 
He could change jobs in a heartbeat when conditions warranted, always knowing what I was thinking and what the task at hand required. He had a work ethic like no other horse. He would follow me into the craziest situations with an amazing amount of bravery and presence—whether it be walking down the middle of a frenetic trade show aisle at a horse expo, or timber bashing in the high-mountain wilderness—because he knew I had his back, and I knew he had mine. I've got a ton of great stories and an abundance of fond memories of my time with this great horse.
Dually and I were a team. I will miss him terribly, but I am grateful to have had him in my life. I've been fortunate to have some incredible horses over the decades, but Dually may have been the best. So far. 
I've still got my little mare Annie—much more right-sized for me than Dually was—and she is a fabulous horse, but much different than Dually. She's perfect for me at this time, and we've got a good thing going on. I cannot expect her to be a Dually, no more than she can expect me to be her fairy godmother. I will appreciate her talents and her efforts and I will do my solemn best to be a good partner for her. 
Meanwhile, I'm helping my friend and neighbor with a challenging horse that needs my help—you can hear more about this horse and the bumpy road they've been on in my podcast later this month!
Enjoy the ride,
JG