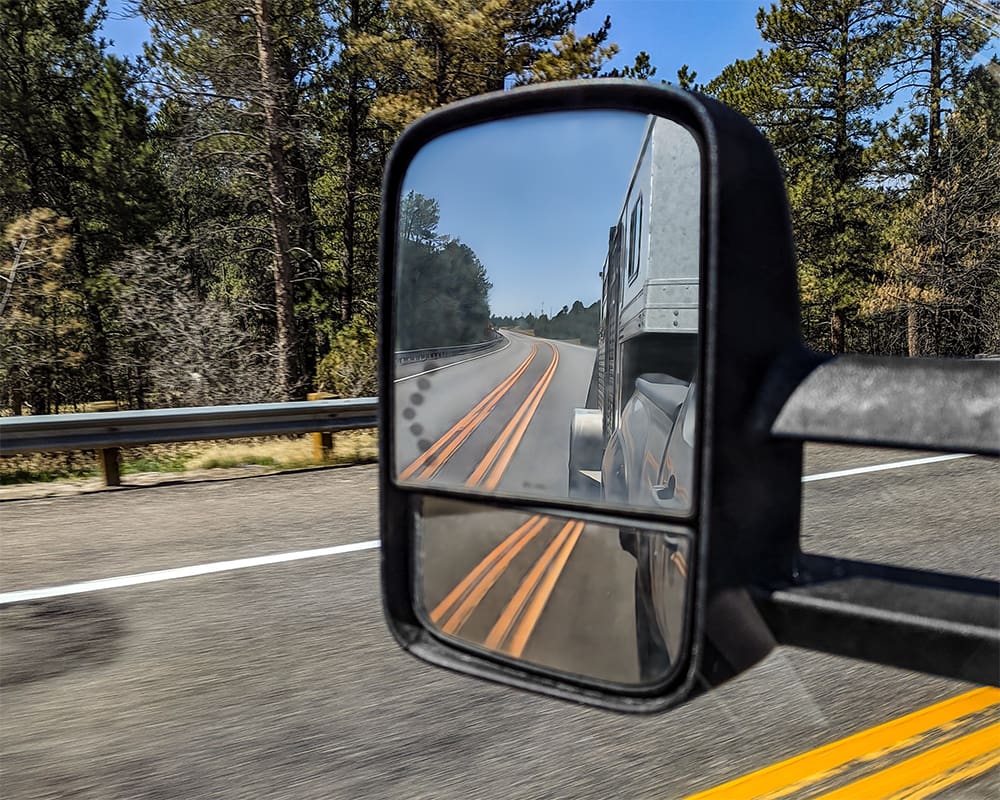 It's true. The older you get, the faster the time goes by. The past few years have been topsy-turvy, and a roller-coaster ride of emotions. During this time, three friends unexpectedly passed away⁠—all of whom were younger than me and thought they had lot of life ahead of them.
It was a slap-in-the-face kind of lesson the pandemic taught me, and it's indelibly changed me. We don't get to pick when the trajectory of our lives take a hard turn. It's important to embrace today and make the most of it. Don't wait for "someday" to follow your passions and live out your dreams.
Don't wait for 'someday' to follow your passions and live out your dreams.
Although there are many things I have yet to achieve, I don't subscribe to a "bucket list"-type of concept⁠—storing my dreams and ambitions out of sight⁠, hoping that one day I'll get to it. I don't want to wait and hope for "someday," I want to make it happen. But before we can form a plan for achieving our dreams, we need to take a hard look at where we are right now.

Check the Rearview Mirror First
Normally, I am not a fan of fixating on the past, and prefer looking back only to glean what lessons I can for moving forward. As the year winds down, I think it's important to reflect on the accomplishments, the unexpected bonuses, the victories, and the defeats. I think long and hard about what I want to do more of⁠—and less of⁠—next year.
In 2022, I hit the road with a vengeance, traveling coast-to-coast and across the ocean for horse expos, horsemanship clinics, riding tours, and conferences. I'll admit, it was good to be "back in the saddle" after the long shutdown and to reconnect with horse people everywhere. In the beginning, there were a few moments of panic (How did I used to do this??), but mostly it was a whirlwind of great horses, fun people, and exciting travel.
I also managed to have some big accomplishments in my personal pursuits this year. It's been a lifelong dream of mine to one day live on a boat (for at least part of the year). With the impact of the pandemic pushing us, my husband and I acquired our dream boat a year ago⁠—a 45-foot cruiser⁠—and started the long process of relocating it from Missouri to Florida.
To bring it into perspective, I recently made a list of all the accomplishments we made this year. We refurbished and upgraded the 20-year-old vessel's electronics, mechanics, and furnishings. On top of that, I got comfortable driving and docking it, and took four expeditions (10 nights at anchor) before preparing the boat for overland transport to open water (a major production). Now the boat has been reassembled, winterized, and is tucked away in a slip on the Mississippi River near St. Louis.
Making that list only took 10 minutes and half a page of notebook paper, but it made a giant impact on my confidence. When I look back at all that we accomplished in our boating goals in a year, I'm amazed! Looking back also helps me frame my goals for next year, laying the groundwork for living my dreams.
Want a Saddle Fast, at the BEST Price?
Balanced Ride • Narrow Twist • Comfort for Horse & Rider
Ready to Ship Today! (719) 530-0531
Accomplishments in my personal horsemanship were rather flat this year. I sold my young horse, Pepper, to a dear friend, knowing he was too big for me and that she deserved a very awesome horse in her life. Having only one horse to ride allowed me to bond more with my mare, Annie, which I will take as an accomplishment on its own.
I regret that I was not able to take her to very many events this year, but she was with me back in February when I made my first post-pandemic appearance in front of a live audience. Together, we shared a flicker of doubt as we rode through the stage curtains and entered the cavernous coliseum. Then we shook it off and both marched into the arena with purpose. We still got it! That felt good.
Even reflecting on a lackluster year can inform your decisions going forward. I'd like to do a little more with Annie, but more of what is the question. Getting back on the road and working with a variety of horses reminds me how much I love training horses and helping people get along better with them. It also reminds me that, although fun, riding a push-button, cream puff horse like Annie isn't really advancing my skills.
I need to find a way to challenge my horsemanship more next year.
Reflecting on the year's accomplishments in every corner of my life allows me to celebrate my successes one last time before I close out the year and move forward.
Considering the areas of my life where I fell short of my ambitions or didn't meet my expectations may not be as much fun, but it's important. It helps me refine my future goals and direct them toward greater success. I won't focus on regrets⁠—except in the way that means I'll have fewer next year.
FREE SHIPPING | No Minimum!
*Free shipping to U.S. addresses only, shipping will be adjusted on international orders.
Put it in Gear & Drive⁠—Forward
This time of year, my entire focus turns to planning (and scheming) for next year. My business requires me to plan a lot of trips a year in advance. I lay out a 12-month calendar on my desk and start blocking out dates with colored highlighters (green for work trips, blue for personal trips). Once I have my work trips marked, I start calculating a way to fit in all the other stuff.
But it's not just about planning a schedule. It's about self-improvement, fulfillment and accomplishment. That's why I am also busy planning my New Year's Resolutions. I make separate resolutions for personal ambitions, professional development, health, and home-life.
Whether you are framing goals for next year or making resolutions, ask yourself this question:
"How can I be a better 

                   

?"
Fill in the blank with whatever hits you: rider, friend, spouse, human, leader, parent, etc. The answer to this question gives us a great road map for setting goals.
If accomplishment, fulfillment and adventure are part of your 2023 plans, it's important to start now! Reviewing this year's successes and failures is your first step, determining what is important to you in all areas of your life is next, then begins the serious work of setting goals, making a plan, and making it all happen!
Horse Goals or Bust
For 2023, I'm turning my blog into a month-by-month roadmap to help you achieve your goals and live your dreams—at least as far as your horse life goes! We're calling this blog series, "Horse Goals or Bust," and I fervently hope you will join me on this journey.
We'll start off in January with goal setting. Big or small, you need goals to push toward in 2023. Then we'll assess fitness goals for you and your horse, training goals for both of you, finding resources to build toward your goals, time frames, and training plans—all things to consider if your goals are to make your life happen! Every month will be a new step in our year-long journey to reach our horsemanship goals.
Join me in my Facebook Group, aptly named Horse Goals or Bust to share your horsemanship goals and dreams, ask questions, share advice, and support each other in your ups and downs along the way.
Look out 2023, here we come!
Want a Saddle Fast, at the BEST Price?
Balanced Ride • Narrow Twist • Comfort for Horse & Rider
Ready to Ship Today! (719) 530-0531