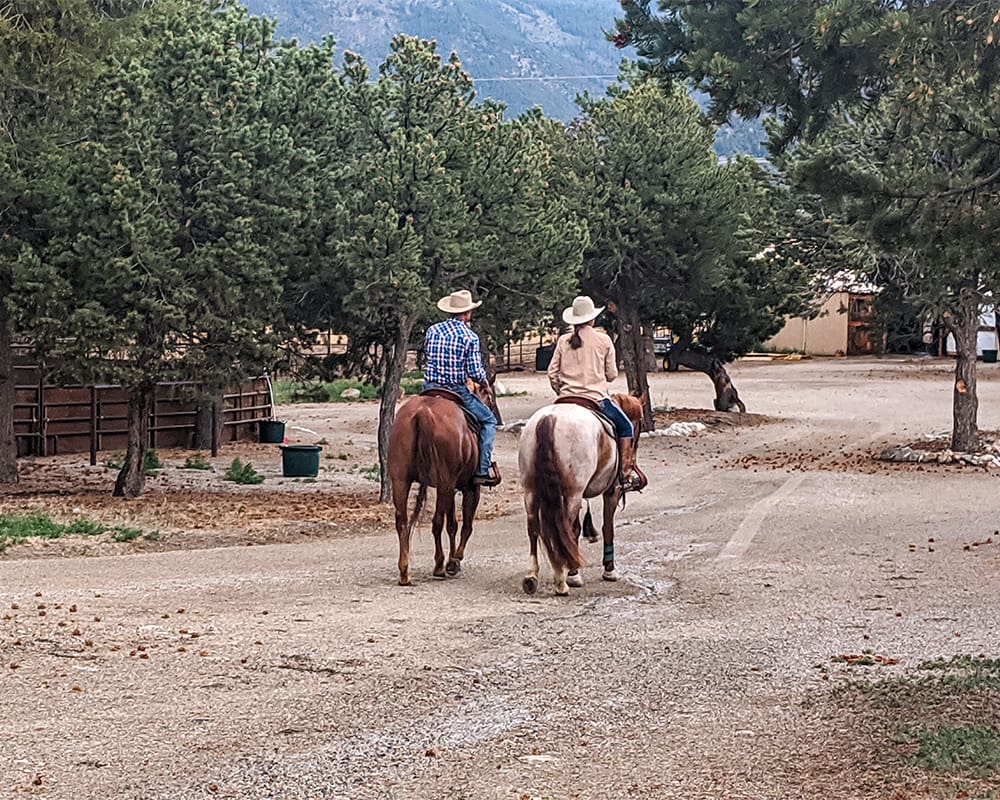 Dear friends,
I admit I'm happy this year is coming to a close. It's been a tough one for most of us, and for some of us, it's been downright devastating. But it's heartening to see people pulling together to help each other, and to see people stepping up to do the right thing. Always an optimist, I've tried to focus on the positive, and I've gotten some good practice on that this year! But I see light at the end of the tunnel now, and I am hopeful that sometime in 2021 this derailed freight train will get back on the track.
Even during these dark months of winter, I'm talking to lots of different people around the country about scheduling horsemanship clinics next summer. If we all remain smart and diligent, and do the right thing over the next few months, we'll get a handle on this virus and slowly discover the new normal. I'm confident the new normal will have me back in the arena, working in the dirt, helping you with your horses. I cannot wait!
Meanwhile, my Interactive Academy members have gotten more active this year and we've welcomed lots of new members to the online training program. I enjoy the connections I make with members and their horses, keeping in touch, and seeing them progress through the curriculum and have breakthrough moments. It's amazing how easy it is to develop personal relationships and how well I get to know your horses—even with oceans in between us (shout out to my Aussie members!). I enjoy this connection now more than ever since I haven't been teaching clinics lately.
Like most of you, I'm spending the holidays hunkered down at home with my husband and our dogs and horses. We're gradually falling into a new rhythm of life, and I am reluctantly recalling how to cook full meals. I'll admit it's not
all
bad, because this new lifestyle has given me the opportunity to work on back-burner projects that I thought I'd never get done—like cleaning out my pantry! As much as I miss traveling and connecting with you and your horses, staying home isn't all that bad (truly spoken by someone who has no small children running around the house).
Stay warm and stay safe over the holidays. Enjoy the simplicity and solitude of smaller celebrations, and embrace the stillness—this too shall pass! Hopefully you have some horses in your life to fall back on for therapy—there's nothing like cleaning stalls and currying horses to get your blood flowing and help you think straight. It's been my go-to therapy in tough times for my whole life.
Most importantly, always have faith in the positive outcome, and join me in thinking and planning for what's certain to be a better year in 2021!
Enjoy the ride,