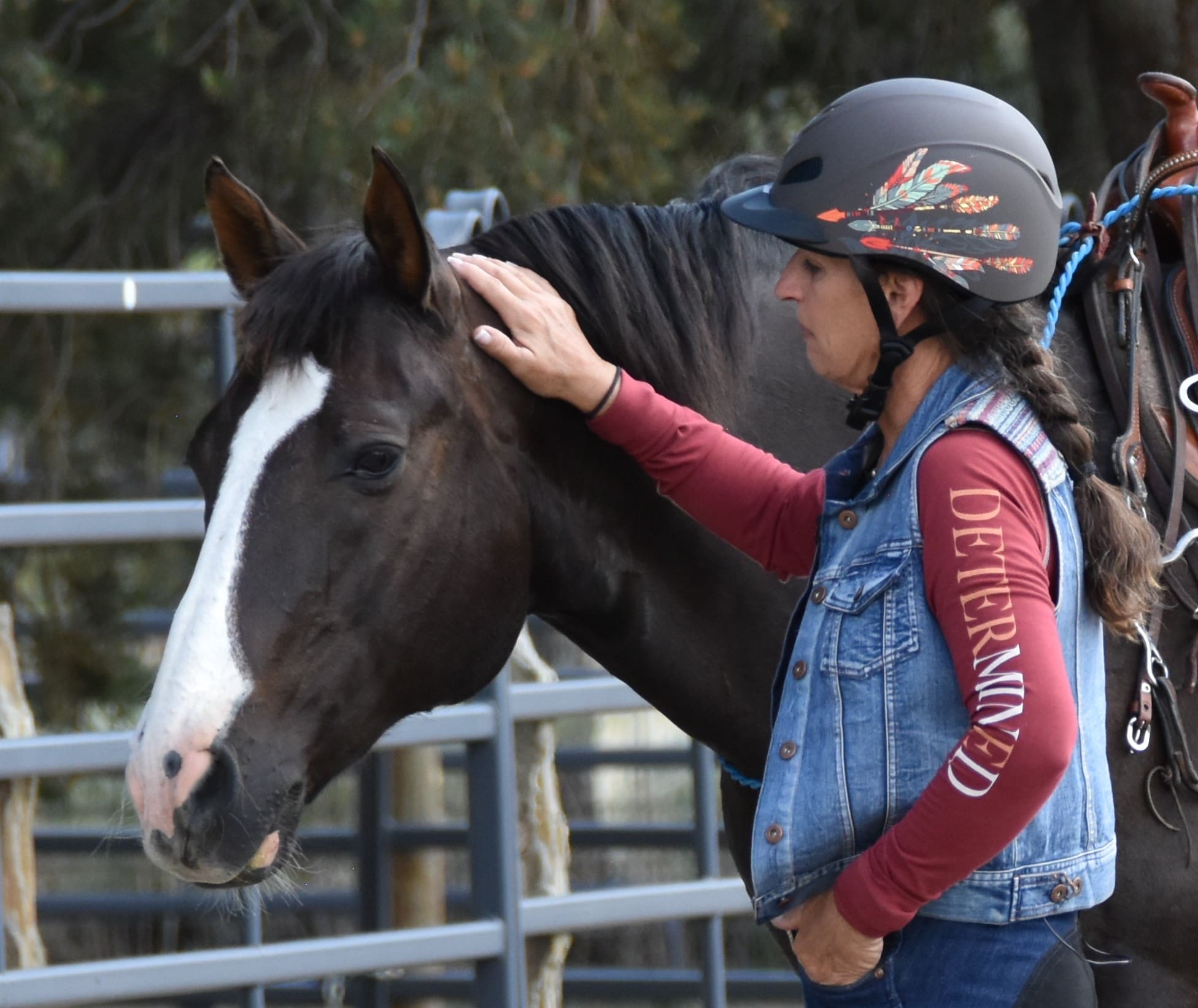 At the moment, all my horses are healthy and sound (knock on wood), but we've been contending with injuries and various lameness issues rotating through my herd.
Dually is looking better than he has in a long, long time. Just when I had given up on being able to ride him again, he seems to be sound! I still won't ride him, but I'm going to start some light exercise with him to see if we can get him in condition. If he holds up well, I may be able to use him on occasion for some "cameo" work.
After Annie's stifle injury in October, she received IRAP treatment, rest and rehab, and is now 100% and fit as a fiddle. She's fallen into the role of my go-to horse (although Dually remains #1 in my heart).
Eddie and Rich are training for mounted shooting, but the competition was cancelled this month due to a snow storm.
Then there is my little red-headed Pepperoni, now a 3-year-old, who continues to make me laugh on a daily basis. Poor Pepper also had a bout with a sprained stifle. Like Annie, he had IRAP injections, rest and rehab. On his follow-up visit last week, Dr. Potter pronounced Pepper 100% sound.
Be careful what you wish for! Pepper is back to his enthusiastic self—sometimes still a bit of a handful—I call his third gait the "Buckalope." But he is coming along nicely, figuring out his world—the way I want it to be—which he is not always in agreement with. So far, I have prevailed in every debate.
I'm still undecided on whether or not I can get him ready for the futurity in April, but I will forge ahead and see where we are in a month.