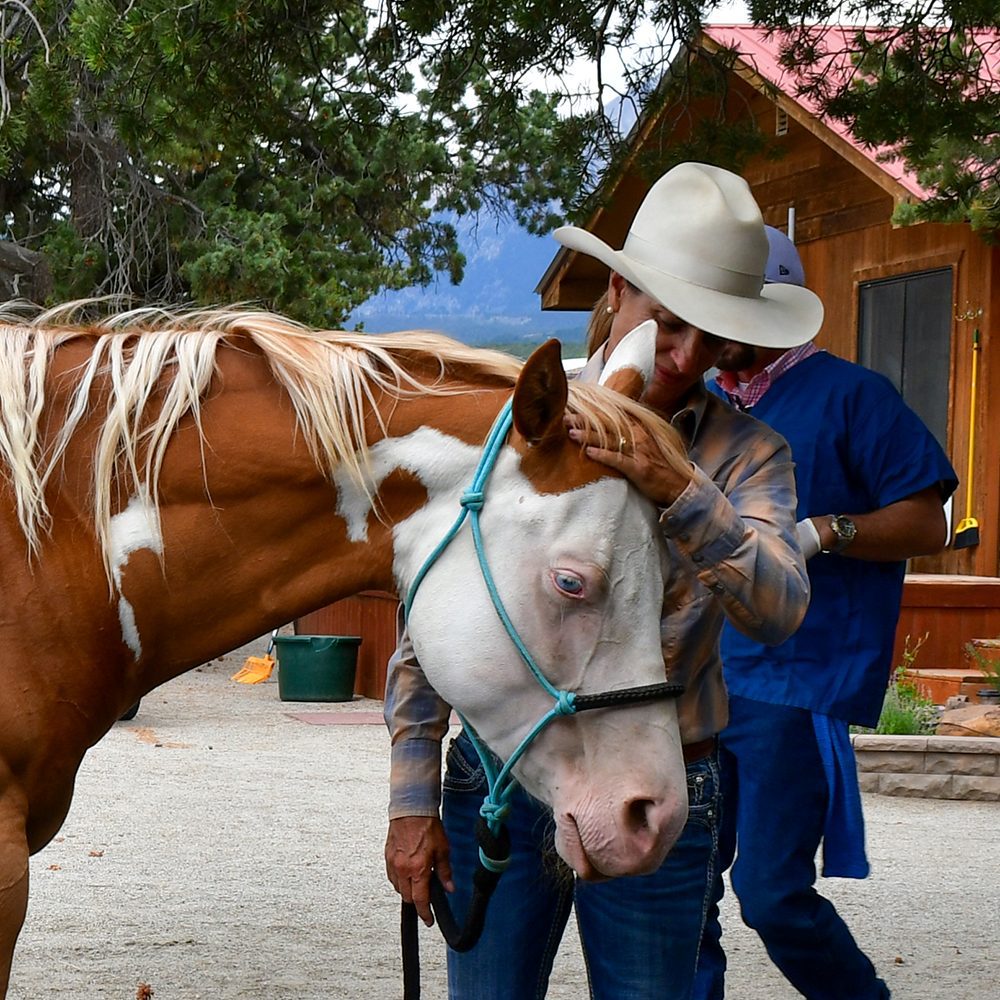 With more time at home than ever before, you'd think I'd get my horse ridden every day. I guess it's not surprising that having to totally reinvent the way you do business might take some extra time. We've been so busy producing new videos for my training Library, doing live posts with Doc Gunner and developing educational content for equestrians, that some days riding gets shoved to the back burner. I'm sure some of you can relate to the fact that life sometimes interferes with your riding plans.
Pepperoni, my 4-year-old gelding is coming along great and has matured into a different horse. Gone are his "exuberant" outbursts and his need to be in a hurry to get wherever it is we are going. If I miss a few days of riding, or even a week, he doesn't require a reboot; instead, I just pick up where I left off. I'd like to be getting more time on him, mainly so he is more fit, but so far we are making progress even if I only ride him 2-3 days a week (he gets exercised on the days I do not ride).
Annie, my cute, fat little mare (14.0 hands and round as a barrel) has become my go-to horse, now that Dually is retired. She's pretty reliable when we need her, but she can be a bit of a silly at times—busy-bodied about the other horses with a tendency to be marish at times. But she knows when she has to buckle down to work and she generally gives it her all in those moments. She's a finished Western horse and a blast to ride (if you like little, quick-footed horses like I do) and only requires maintenance in her training and exercise for conditioning. She's been spending a lot of time lately babysitting our foster horse.
My other training obligation at this time is Doc Gunner, my foster horse. He's a 4-year-old Paint gelding with special needs. He was born deaf, and although we don't know what happened to this horse during the first three years of his life, he clearly has not had it easy. He was saved from a kill pen back in December and wound up in the rescue pipeline where it was determined he would need some training before he is ready for adoption—that's where I came in. Through the efforts of many dedicated individuals, some major resources are being put into this sweet young horse in order to give him a bright and secure future. We agreed to take the horse into temporary custody for the purpose of saddle training, the idea being that if he is trained and desirable, he will never be at risk again. Gunner is exceeding our expectations on the training end but we are still working hard to get him completely healthy (another requirement before he is eligible for adoption). We're fighting ulcers, poor stamina/conditioning and an ugly wound on his gaskin that refuses to heal (we know for sure the wound is at least eight months old and has been aggressively treated twice, to no avail). We are grateful to Dr. Casey Potter from Elite Equine and ReNoVo®, a liquid allograft for equines that promotes healing. This treatment has shown miraculous results for various issues in horses, but particularly in wounds that will not heal. Dr. Potter will first x-ray the wound to see if there are any foreign objects in there, then debride the wound to get rid of all the "proud flesh," then treat the wound with ReNoVo®. We should see major results in a couple weeks. I cannot wait!
We've been either live posting or recording every training session I've had with Gunner and he has many fans around the world. Everyone is captivated by his sweetness, his willingness and the unique characteristics that stem from his deafness. He's a fearful horse but he's quite adept at hiding it behind a calm and mellow exterior. He apparently had not been handled much, as evidenced by not being able to touch his belly, his hind legs, or anywhere on his off side. He did not tie, had minimal ground manners, was hard to catch and very leery of strangers. But that is all far behind him now. He comes right to us to be caught, he ties, and most of the time he lets us touch him anywhere. We've been saddling him with no problems (perhaps he's been saddled before?) and just this week I started sitting on him. I'm beginning to see light at the end of the tunnel, and thinking about selecting the perfect human for him. It's a fun and satisfying project to be part of and once we get Gunner settled in his new home, I'll be ready to help one more horse in need.
You might wonder why my (and your) help is needed? The truth is, on any given day, there are about 150,000 horses in the U.S. at risk of becoming homeless of neglect or abuse, or ending up on a truck headed over our northern and southern borders to slaughter. There is an army of people across this nation who are dedicated to helping horses in transition. If everyone who loves horses would step up to help just one horse, every single one of these horses could be saved or their suffering could be brought to a humane conclusion. With the tanking of our economy, even more horses will be at risk, and the rescue and sanctuary operations need our help. Maybe you have an empty pen and the experience to temporarily foster a horse that has come into the rescue pipeline and is awaiting a permanent home? Sometimes these horses need respite care, evaluation of their training or additional training, and a month or two of care and handling will make all the difference. There are other ways you can help, through tax-deductible donations, donating hay or equipment, volunteering at a rescue or even offering your services to transport a horse to his new home. If you want to help, and I hope you will, please go to MyRightHorse.org, where you can find out more about horse fostering and get connected with the people in your area that are doing the hard work. It takes a village, and we need your help.
In the meantime, if you've missed the Training Doc Gunner videos, you can find them here. We are also working on a video series called, "Saving Doc Gunner," which will chronicle his journey from the kill pen to his new forever home (TBD), and will include some dramatic footage that you have not seen in the live posts. The first episode will be coming out soon, so make sure you are on my email list so you'll be the first to know!