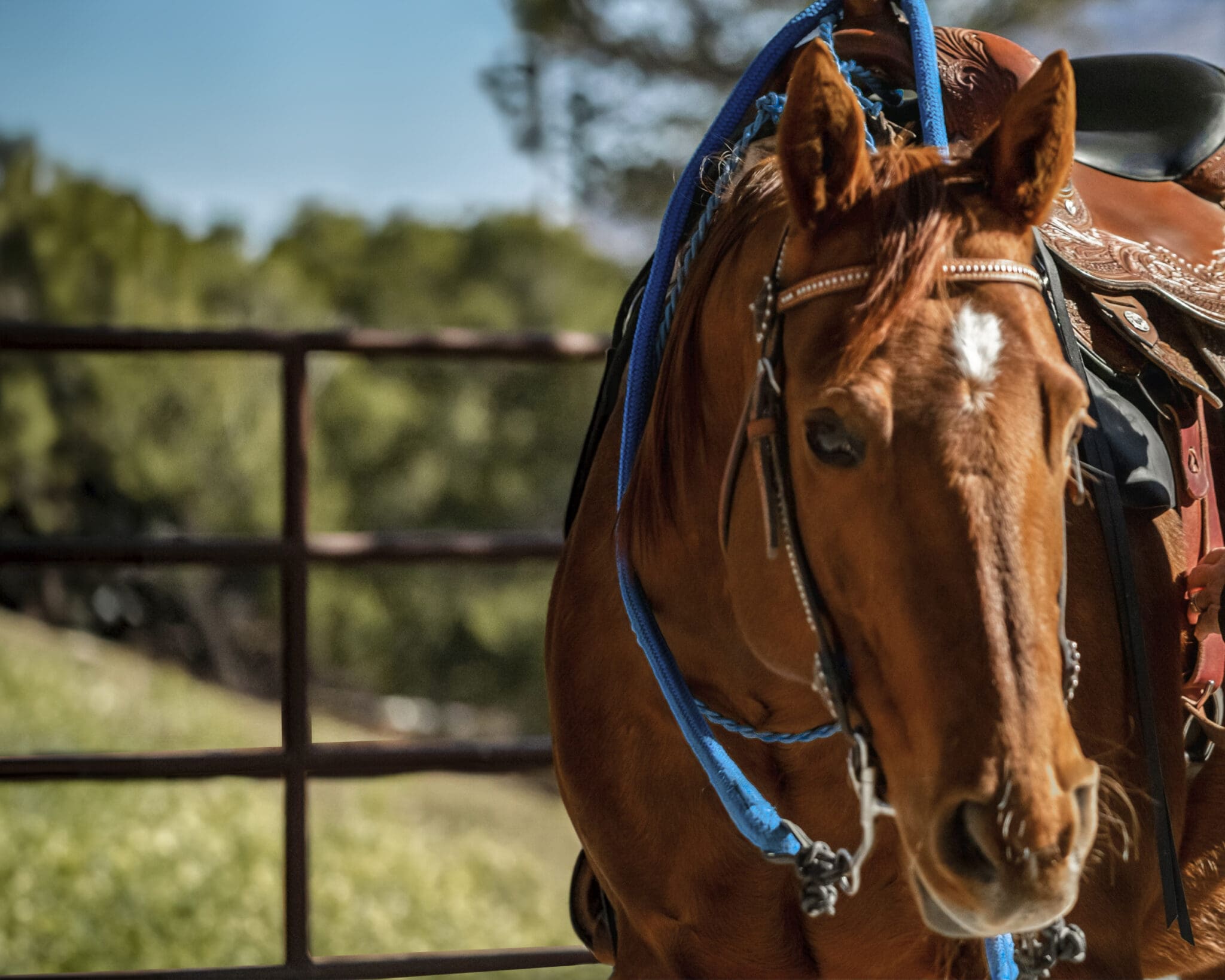 My Horse Goals or Bust! plans have taken an unexpected turn. My big horse goals included breeding my mare, Annie, which turned out to be an exercise in patience.
It has been a rollercoaster of emotions⁠⁠—she was pregnant, then she wasn't; her chances for pregnancy weren't likely, then they looked good; then she was pregnant, and now she is not. I've reluctantly concluded that Annie having a foal is not in the cards, and my #1 horse goal has turned out to be a bust.
Annie came home a couple of weeks ago, 14 days into a 330-day pregnancy. We were thrilled to welcome her home, prepared to spoil her endlessly, and I had little colts frolicking in my dreams.
She settled in nicely and adjusted well to the diet changes, but when it came time for her next vet exam, she was no longer pregnant. Who knows what happened? It's probably attributable to her age, but whatever the reason, now we know that Annie having a foal is not meant to be.
I've gone on record many times throughout my career saying that it is always cheaper, easier and faster to buy a young horse than to breed one. I guess I should have listened to my own advice. Anyone who has recently tried to find their dream horse knows how hard it can be, but breeding one is even harder.
Between stud fees, collection fees, veterinary treatments, mare care, transportation, medications, etcetera, it's been an expensive and intensive few months. Even if she maintained the pregnancy, there would still be many unknowns and risky moments yet to come.
I have delayed making further decisions for now. I have plenty of time to decide if I want to utilize the breeding on another mare next year, or just put this behind me. Right now, the latter is where I am leaning, but some time and distance from it will give me a better perspective.
For Annie, life has not changed much. She's happy to be back in her own barn, getting lots of attention and hanging with her buddies. I know she would've loved having a foal⁠—it's obvious by the way she acts around young horses⁠. Instead, she's back in a conditioning program to leg her up for riding. After being away for a while, she seems happy to have a job again!
Even though this part of our journey didn't go the way I hoped it would, there's still so much ahead for Annie and me. I'm fortunate to have such a lovely horse to ride, and we'll reboot our plans for the fall⁠—my #2 goal to go horse camping! I'm glad to be moving forward, and to have something fun to work toward with Annie.