On the Road
Although I've gotten plenty of ride time in the past few weeks, very little of it has been on my own horses. Fortunately for me, Melissa and Rich are keeping the ponies going. When I am working at expos, I usually borrow a horse to ride in my demos and this month I've enjoyed riding two horses that I know.
In Pennsylvania, I rode Smoke, a gorgeous champagne cremello Paint stallion that I also rode last fall at Equine Affaire. He's an awesome horse and we've developed a great rapport.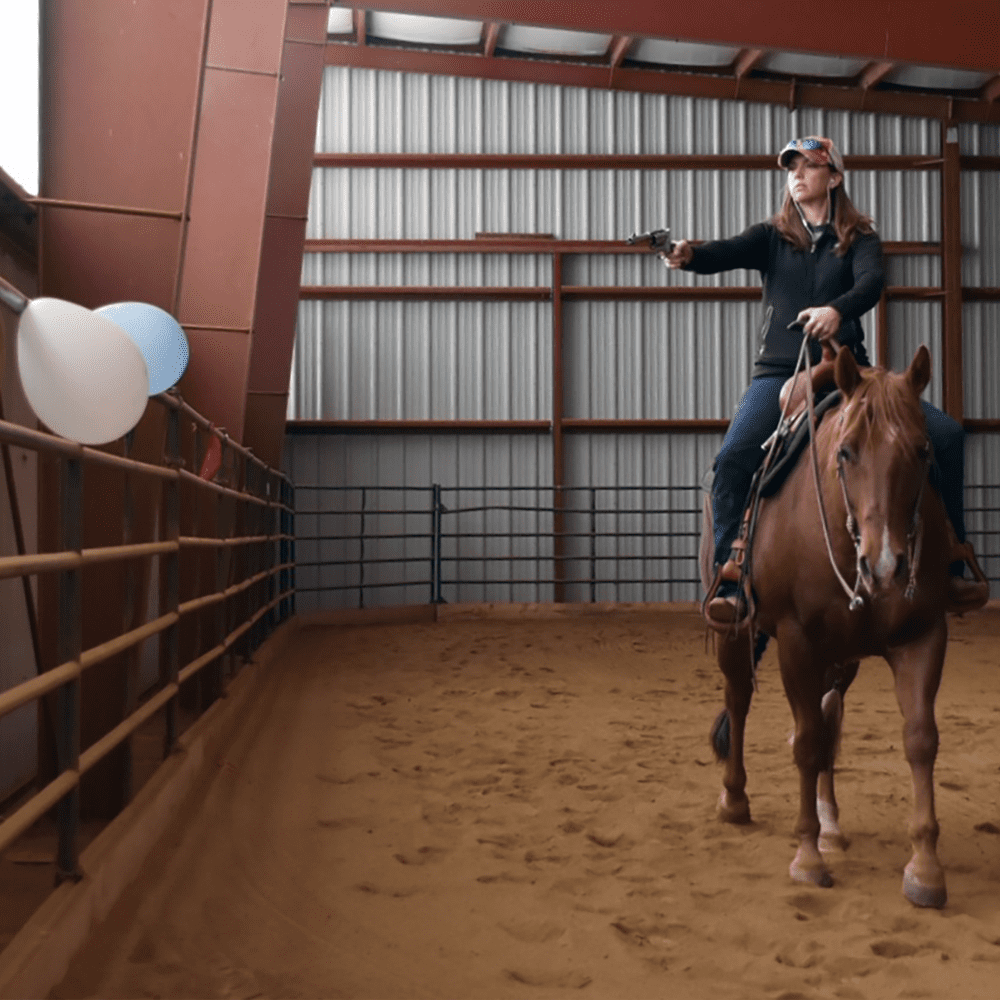 Last weekend, in California, I rode Scouter, an AQHA gelding that I've had the pleasure of riding for years. He belongs to my good friend Ron Radmer and Ron, Scouter and I go way back. He's got such a great handle on him that I often pop the bridle off while I am doing demos.
On the Home Front
Melissa and Rich have jumped with both feet into mounted shooting. They've been desensitizing Eddie and Annie to gun fire, first from the ground and now from the saddle.
Later this month, they'll attend a new shooters clinic. The horses made me proud in how quickly they accepted the noise and smoke; they were more worried about the ear plugs. I think Eddie and Rich are going to do very well in this sport!
My old man, Dually (now 18 years old), is enjoying some extended time off from riding while I am on the road. We stretch his legs every day on the free-longe, to keep him fit and strong.