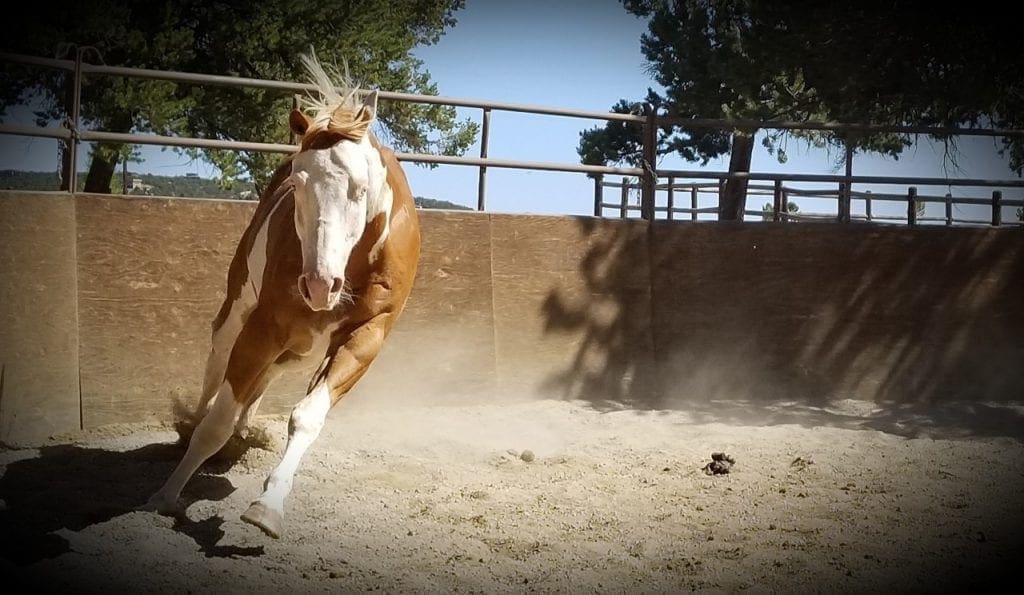 Dear friends,
The last three months have been a whirlwind of disappointment, worry, having expectations, lowering expectations, exploring options, reinventing business, getting used to a new normal and gradually gaining hope about the future. Like everyone else, I've adapted to the times and learned to accept a new pace of life. But there's light at the end of the tunnel! I just completed my first post-covid horsemanship clinic and you can read all about it in my blog.
Throughout this ordeal, my team and I have worked hard to stay connected to our audience, by producing educational content that will keep you learning and growing in your horsemanship, even if you were separated from your horse during the shutdown. We've had a lot of fun with the "Daily Doses of Horsemanship Homework," and you can find eight weeks' worth of horsemanship lessons here. I believe firmly that what goes around comes around, and by offering this free educational content to everyone, we have gotten much in return. So thank you for your kind comments, your thoughtful questions and for sharing our message.
I've been working with The Right Horse Initiative for some time, to spread awareness about the hundreds of thousands of horses at risk in our country right now and this message has taken on a new urgency during this economic crisis. Horse Rescues are bracing for an increase of horses coming into the adoption pipeline and The Right Horse has launched a new program to ask horse people for help, including the fostering of horses in need. Find out how you can help at MyRightHorse.org
After months of asking others to help, I've put my money where my mouth is and we've taken on a four-year-old, untrained gelding for foster training. He'll stay with me here at my ranch, while we give him the training he needs to be safe and desirable for adoption. If we all stepped up and helped just one horse in need, we could totally turn this thing around. You can watch me train this horse—live and unedited—and follow the story of one deaf horse called Doc Gunner here.
I look forward to the day when I can travel to clinics and horse fairs again, connect with my people and help horses first hand.
In the meantime, I am content to stay safer at home, to behave in smart ways and respect the health of others. I'll get my full share of relaxing and recreating, and continue to develop new online content and grow the connection with riders through our online training programs.

Enjoy the ride,
Julie