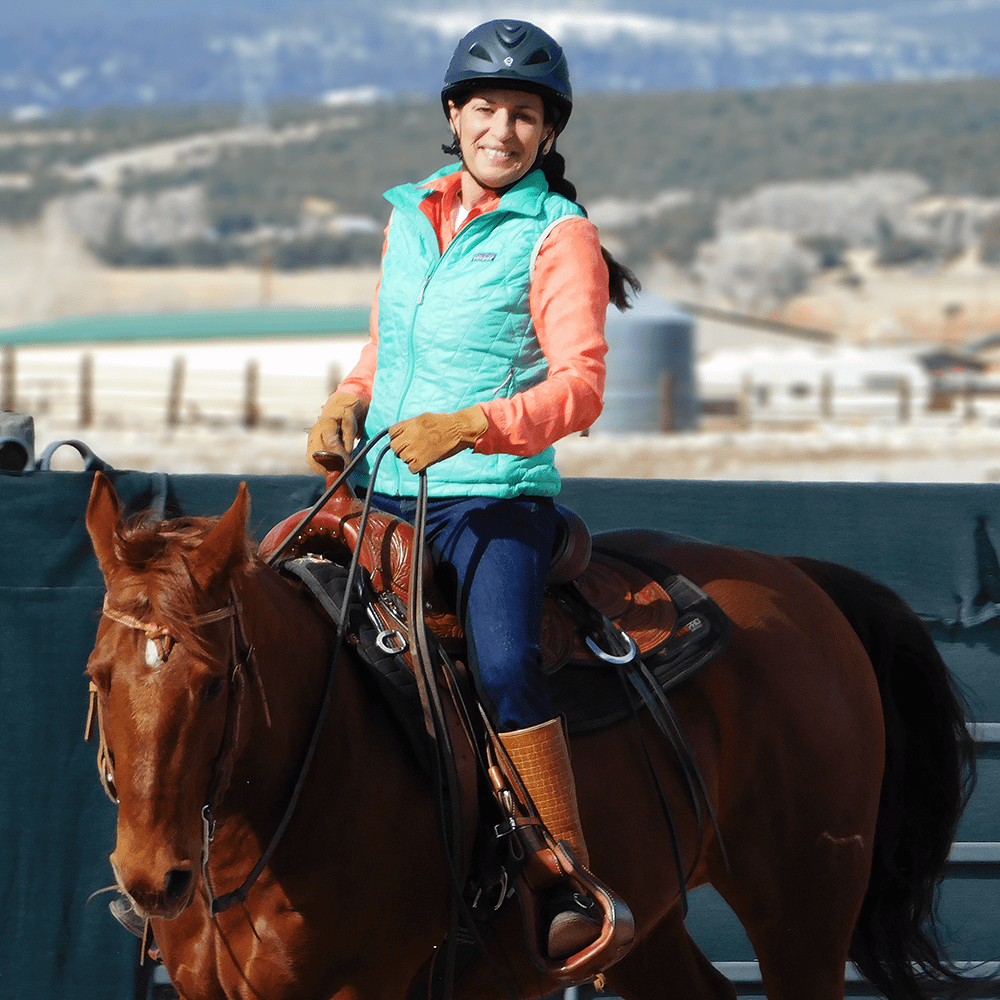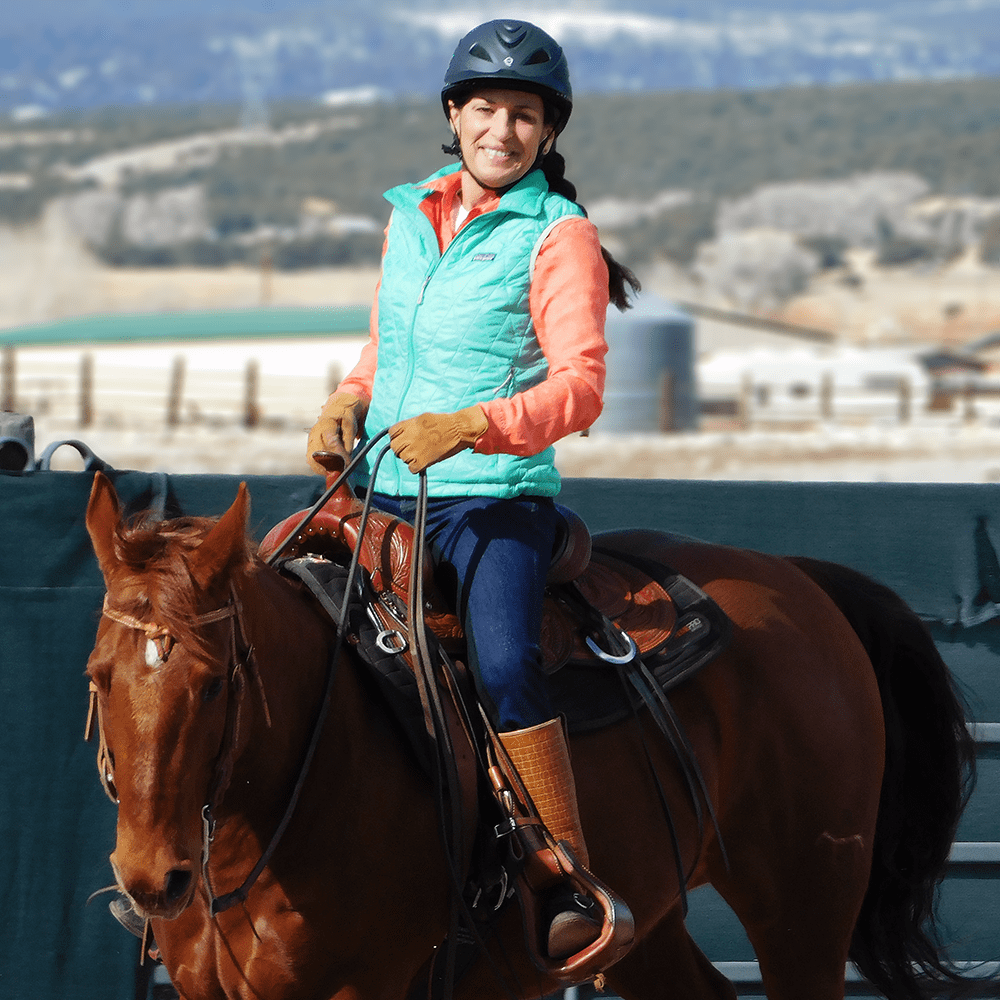 When you own horses, and especially if you keep them at home, sometimes it seems like your whole life revolves around doing their bidding—food service, housekeeping, valet service, maintenance. Most people who dream of bringing their horses home (after boarding them forever) are stunned to discover they have even less time to ride. Why? Because of all the other chores that need doing! But as much as we like to complain, it's been my observation that horses do far more for us and our essential well-being, than we could ever do for them.
Recently, I sat down to make a list of some of the valuable life lessons that horses have taught me in my lifetime and the list is weighty. It's a good list for me to check in with every now and then, to remind myself of the lessons and to use as evidence for why parents should not just allow, but encourage their children's interest in horses. From horses, I have learned to live in the moment, to have a keen awareness of myself and others, to develop my leadership skills, to be very disciplined in my life and have high expectations.
Horse Time Vs. Human Time
Horses are always present in the moment; humans, not so much. People tend to dwell in the past and think about the future but are often not present in the moment. We spend so much time thinking about what happened to us before and what is going to happen next, that we often miss the importance of the moment and fail to respond. I see this on a regular basis in my horsemanship clinics, when riders are afraid or having trouble controlling a horse—the memory of what happened before pollutes the mind and the riders are so busy thinking about what may happen later, that they miss important signs from their horses or freeze up on the horse instead of just riding through the situation.
Horses don't think in the past or the future, only in the now. From horses I have learned this important lesson. As a professional horse trainer, I had to learn this skill early on—to trust the horse, to be present in the moment, to hear his concerns and to ride through the rough spots. Life is much more enjoyable and productive when I am present in the moment.
Time has no meaning to horses. After decades of training horses, I know with certainty that slower is faster when training horses. Even in this day and age of horse training contests that focus on speed of training– be it a few hours, a few weeks or a few months, most professional trainers agree that slower is always faster with horses. The more time I take, the more I break each step down into its smallest component, the slower I move around my horse– so that I see the instant my horse first responds and give him the best release, the more patience I have to allow the horse to think and decide for himself, the faster he learns and the more solid his foundation of training. When a situation gets tough on a horse, I want to be able to rely on my horse's solid foundation, the seamless communication we have developed through time and consistency, and the strong trust he has built in me.
Awareness
Being a prey animal and a flight animal, a horse's awareness of his environment is keen. Being animals that communicate primarily with gestures and postures, they can read other animals—including humans—with accuracy and speed. Horses are also biologically wired to be aware of and mimic the emotions of the animals around them. To be effective with horses and for horses to be comfortable around me, I learned at an early age to be aware of my body language and to use it to convey the right message to the horse—one of strength, calmness and confidence.
Because horses are quite emotional animals, having more or less the same emotions as humans (except perhaps more honest and less complicated), I've learned to be honest with myself about the emotions I feel, to be aware-of and in-control-of my emotions at all times around a horse. If I l let my emotions take control of my thoughts and my posture, things devolve quickly. When I remain positive in my thoughts (mind) and confident in my posture (body), my emotion is good (spirit).
Because horses mirror and mimic the emotions of the animals around them, when the rider (or handler) is frustrated, the horse is frustrated; anger is met with anger (and trust me, you don't want to fight with a horse, if you can help it); fear causes fear; and trust leads to trust. If a human's emotions are out of control, things generally don't go well when they are dealing with a horse. But then again, the same can be said of life in general. From horses, I have learned to be true to others and honest with myself about my emotions, and not let negative emotions take control of my body and mind.
Leadership
To a horse, his very survival depends on being accepted into a herd with a strong, fair and competent leader. It's one of his strongest instinctive drives—to be with the herd. Horses always recognize a strong leader, apparently much better than us humans do. Horses crave strong leadership and are drawn to it like a magnet. Hierarchy is linear, with one horse at the top. There is never a void of leadership in a horse herd; when a leader falls down on the job, another horse will immediately assume the leadership role.
Even as a young, shy, introverted child, I was able to develop strong leadership skills from being with horses; these skills have served me well in my lifetime and not only with horses. This is not a lesson that comes easily or naturally to some people and the relationship with their horse will always reflect their leadership ability—for better or worse.
To get very far with horses, you must learn to accept accountability for your own actions. In every clinic I teach, I hear people say things like, "my horse has a problem with [fill in the blank—spooking, running away, standing still, lead changes, etc.]," when the problem very clearly lies in the rider's own deficiency. The sooner the rider accepts that the horse's performance problem is actually her own, the faster the performance of the horse improves. Like any good leader, when her followers struggle, she must step-up and take responsibility.
A leader has the responsibility to keep her charges safe and to make good judgments. Always. This is all your horse wants from you. If you make a decision, intentionally or not, that results in your horse getting hurt or feeling unsafe, you have fallen on your responsibilities as the leader and eroded the trust he placed in you.
I've had many truly alpha horses in my life—their beauty, intelligence and strength of character enthrall me—and from them, I have had the best examples of leadership from which to learn. From them, I have honed my own leadership skills and forged incredible partnerships with some very dominant horses. The power of horses to make us better people is unlimited.
Discipline and Authority
Discipline simply means training individuals to follow rules or a code of behavior, using punishment to correct disobedience. Most people I know are law abiding citizens, willing to obey the laws of our society because it's the right thing to do and because it is a pact amongst us that insures we have a peaceful and safe existence. While the threat of punishment may be required for some people to obey the law, for most of us, the punishment is not something we'll ever experience and we voluntarily and willingly comply. We have high expectations of ourselves and others and we strive to teach our children to be law abiding and productive citizens.
With horses, I think of discipline using punishment more in terms of teaching a horse what NOT to do, like bite. An undisciplined horse is not only unpleasant to be around but it is also unsafe. A horse that bites, slams you with its head, shoulders into you and runs over the top of you is untenable and entirely unnecessary. It's incredibly easy to teach a horse to have good manners and follow a code of behavior. Unless a horse has been taught to be an outlaw or has been taught to disregard rules and authority, they are generally willing and happy to follow a code of behavior and punishment is rarely needed. When a horse owner has no rules, no expectations or code of behavior for their horses, the result is a  dangerous horse, that will require discipline and punishment to retro-actively teach him proper rules of behavior. But let me be clear, this is not the fault of the horse that he has become a criminal; it is the fault of the owner/handler for not imposing rules, order and discipline.
While "discipline" may have a negative meaning to some, being "disciplined" generally has a positive connotation. Being disciplined means having a controlled form behavior or way of working. In my personal life, I strive to be more disciplined in all things—I work out daily, watch what I eat, strive to improve my work habits and productivity, try to better myself and be a better person to others.
A disciplined horse is an amazing animal to be around and to have as a partner. Horses crave rules and structure; they are animals that seek out acceptance into a herd because of the safety, comfort and order the herd represents. For these reasons, it's incredibly easy to teach a horse to follow a code of behavior, to work hard to be accepted and to respect authority. I have learned to have high expectations of my horses and even higher expectations of myself.
Just the other day, I met a woman whose young daughter was starting to take riding lessons—even though they were a decidedly non-horsey family. (The idea was being promoted by and facilitated by her grandmother.) Knowing I was a horse professional, she started the conversation by saying, "Even though we'll never lease or buy a horse…." What followed from me was desperate attempt to make her see the incredible value that horses would bring to her daughter's life. Far beyond the fun she will have riding a horse, her daughter will learn to focus on the present moment, to have a keen awareness of herself and those around her, to be disciplined, and to have high expectations of herself and others.
I have spent half a century with horses, and I've learned a lot. Yet the older I get, the more in awe of horses I become—and the more important the life lessons that I learn.