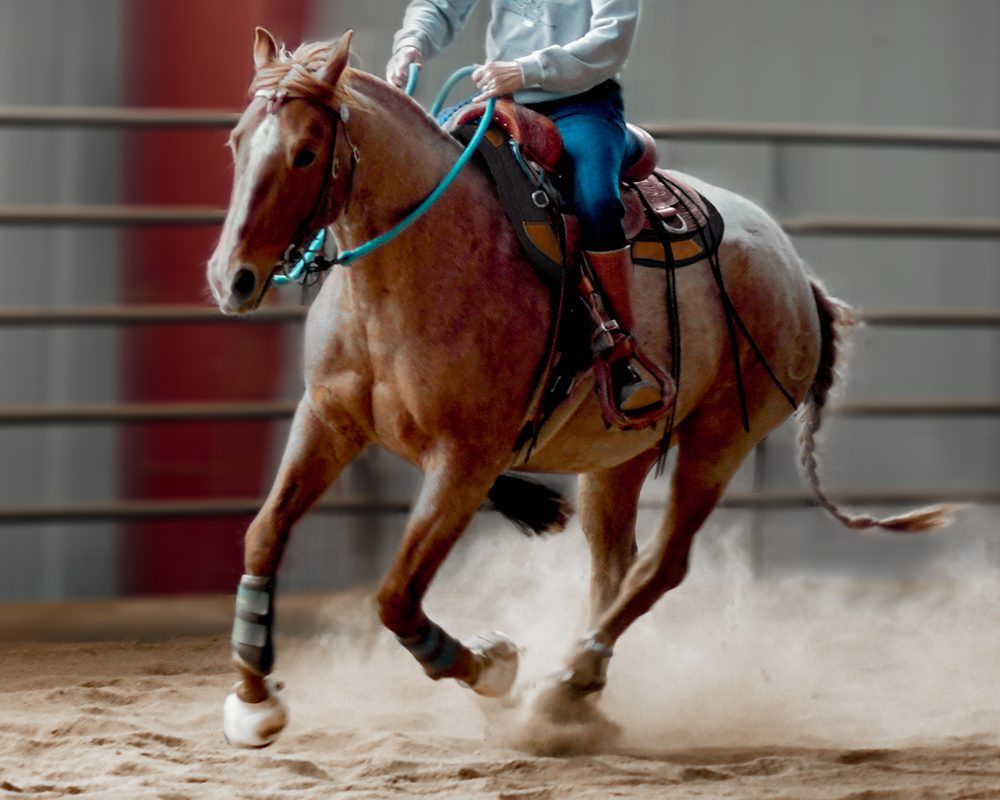 For the summer, I am focusing all my barn time on my colt, Pepperoni. Dually is now fully retired, Rich rides Eddie and Mel rides Annie for me. When I am only riding one horse a day, I don't get as much exercise as when I ride several—like at a clinic or expo. That's why I can look at it as beneficial to my health, well-being and fitness-level that Pepperoni likes to run around the arena like a dust-devil for the first 20 minutes of our ride—the equivalent (according to my FitBit) as riding three horses!

Pepper is happiest when he's going fast. We start every ride with a 10-minute long trot followed by a 10-minute gallop. On some days, that barely moves the needle on his gas tank. On other days, mostly when he's had time off, his tank is full of rocket fuel and the 20-minute ride is a little like a roller coaster. But even on the "exuberant" days, once he's burned a little fuel, he's a fabulous ride.

He's sensitive to the slightest cue. He's quick and athletic and tackles maneuvers with enthusiasm. He's wickedly smart and quick-learning—making him both a joy and a challenge to train. And he's one of the most present, aware and courageous horses I've ever ridden. If he were a cop, he would definitely run toward the gunfire. If he were in the military, he would no doubt be Special Forces. He's a challenge for sure, but the payoff could be huge.

Sometimes I yearn to ride my push-button old horse, to have some relaxed and refined riding. But for now, Pepper is keeping me young.
---
Ready to Get Started on Your Riding Goals? 
Spring is almost upon us, and my team and I are getting ready to tackle our goals for this year in earnest! It's easy to set the goal and promise yourself that you're going to work with your horse X days a week, or practice really hard to get ready for a big ride or competition. But it can be really hard to actually START—whether it's Day 1 or Day 25. Life happens—we get busy, things come up, and we excuse away making ourselves and our horses a priority. If you need a little extra encouragement and support to meet your goals, join my new
#HorseGoals Or Bust Facebook Group
! This is a community where you can come to share your goals and updates, find support through frustrations and set-backs, be a cheerleaders for others, and celebrate accomplishments. See you there!