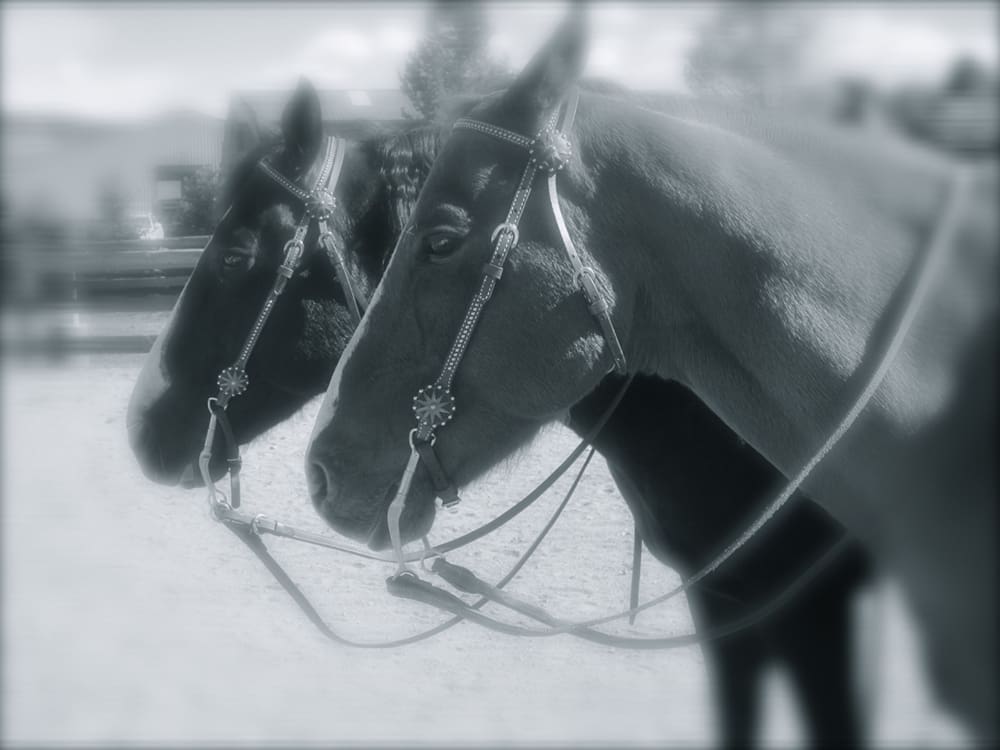 With heavy hearts, we laid our old friend "Doc" to rest this month. Doc was a talented performance horse, and taught every one of us something special. He finished his days being the faithful mount of my friend, Sharon Gilbert.
Sharon is
Colorado Horse Rescue
's adoption specialist, and Doc quickly became a representative of the rescue. The staff adored him, and he greeted children during special events, letting them groom him and braid his mane and tail. Doc touched so many lives, nearly everyone on my staff rode him or used him to teach students.

The first time I encountered Doc was at the performance horse sale where I bought my great horse Dually. I really liked the little dun horse⁠—he was quick, athletic and cowy⁠—but I declined to buy him that year. The following year when I was shopping for more horses, I met him again. My husband, Rich, and I picked out six great horses, and once again, I passed on Doc. That is, until the seller announced, "If you buy one more horse, I'll haul them all to Colorado for free." And that's how I ended up with Doc and that's why I always called Doc my "free" horse.

Why did I keep passing on him despite liking him so much? Doc was way too much horse for resale⁠. I was specializing in quiet, well-trained horses, and that was only half true for Doc. In fact, when I looked back at my catalog from the original performance horse sale, on Doc's page I had written and double underlined, "too hot."
Doc was 6 years old when we brought him home⁠, and it was clear that my first impression was right! He was a super fun ride for advanced riders, but would never be well-suited to less capable or less confident riders. We used Doc as our backup, and whenever we had friends visit who were game, they had a fabulous ride on that little horse.


At 14.2hh, he was built like a sports car—compact and powerful⁠—and he loved to go to work! He could climb mountains, spin a hole in the ground, and drag a calf to the branding fire. He traversed the mountainsides like a goat, and I'll never forget the video/photo shoot when we galloped high in the Colorado mountains, along with Mel and her horse, Abner.

Doc had a way of giving you what you needed, and this was never more true than with my good friend, Patti, from Kauai. Patti was a horse professional and had MS. Walking was a challenge, but riding was still good for her. Once we got her on that little horse, she rode like the wind⁠—spinning, stopping, and chasing cows. I suspect he was the last horse she ever rode, and I hope she and Doc can ride together again in heaven.
Doc brought that magic to many of my friends⁠—Mel, T. Cody, Patti, Sharon, Jan⁠—whether that be to put you in the right position to rope a steer, take you on your first bridleless ride, or teach you how to do liberty groundwork. They all remember him fondly and are grateful to have known him.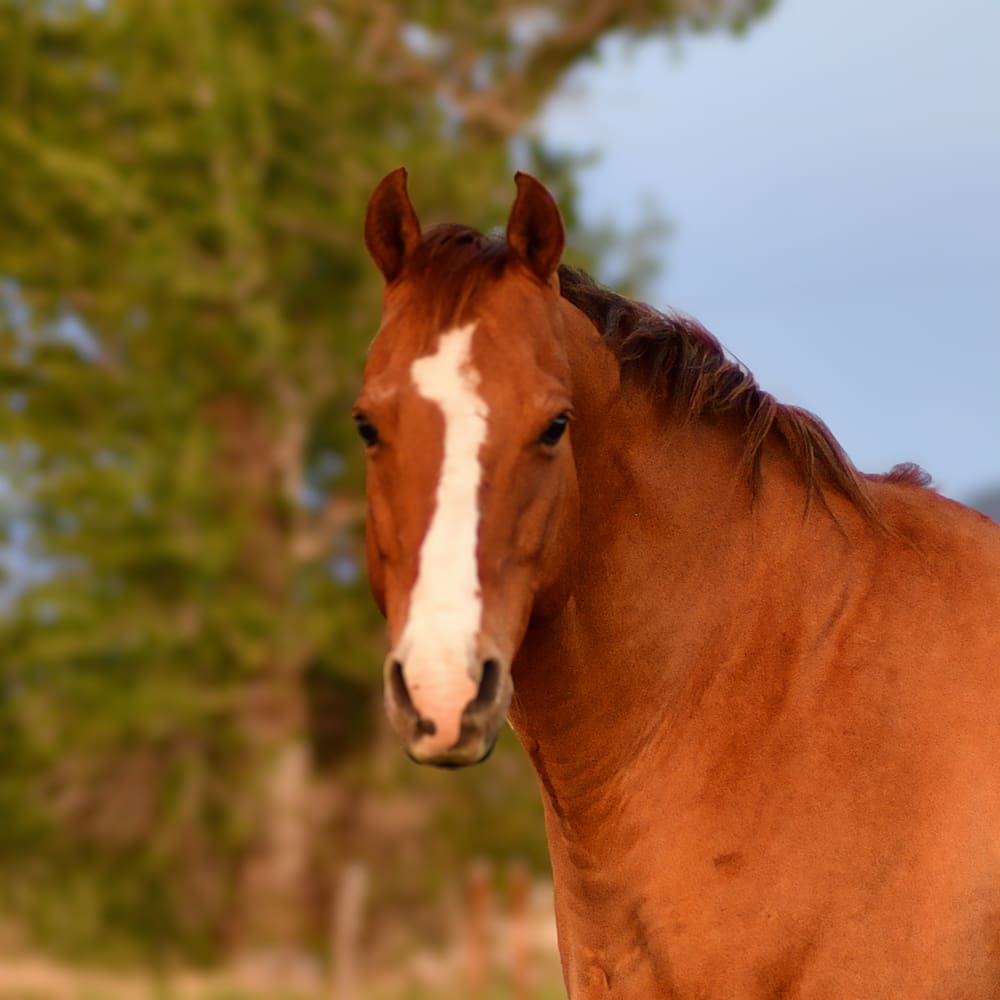 Doc taught everyone who had the opportunity to ride him. I loved his work ethic and that he made me think. Thank you for challenging all your students and for your heart, Doc. ❤️
He wasn't for everyone but he sure was for me. So much talent and energy and, though patience isn't a word you would really describe him with, he actually was because he waited on us to catch up with him. So glad I had the chance to ride this great little horse.
I had a lot fun with him. He was the first horse I rode bridleless (technically, and not just yeehawing out in pasture). And I attended my first little versatility competition on him. He was the definition of heart and try, and a very, very good boy.
You don't know what a finished horse is until you've ridden a horse like Doc. He was the liberty horse for my training with volunteers. He was the horse that taught me that not every horse needs contact! A horse that could do a sliding stop at the end of a rundown, who could share his talent for spinning with myself and the trainers, who filled my heart again after the loss of Manassis and Magic. He represented what I want for every horse: The chance to become the best they can be. To fulfill their potential, and be loved enough that when we need to let go, we can.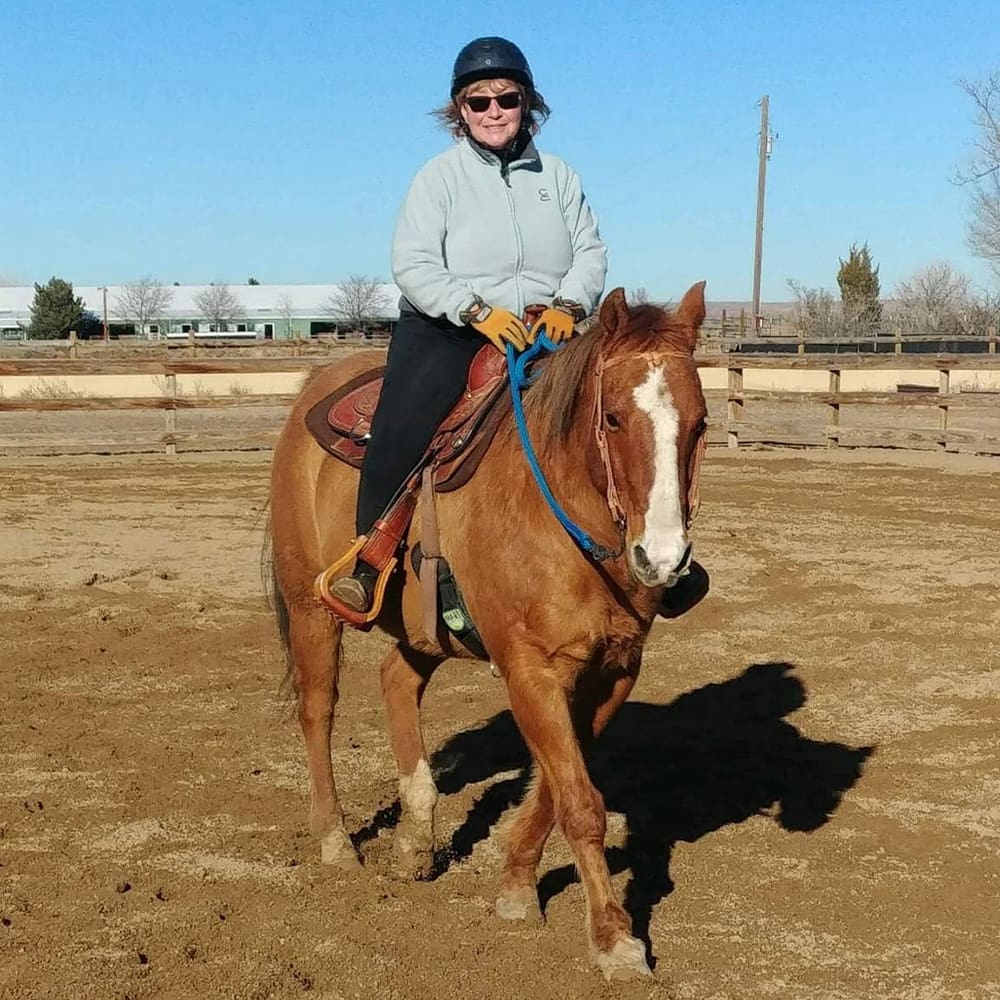 Doc's registered name was Spooks Highbrow, and they called him Spooks before I bought him. Despite the royal genes it reflected, the very first thing I did was change his "barn" name. If I did ever find the right buyer for that little horse, I wanted his first impression to be a good one⁠—no sense in planting ideas in people's heads with a name like "Spooks!"

As it turned out, we didn't have to worry about that, because it wasn't long before we gave up on the idea of selling him. He was way too valuable to us⁠—as our backup horse, a horse who loved to work, and a thrilling horse for our friends to ride.

As time went on, we were using Doc less, and I knew he deserved a devoted human of his own. My friend, Sharon, was the perfect match. Doc went on to be the star of the show everywhere he went, and I am so grateful to Sharon for the love and appreciation she had for that little powerhouse of a horse.

We all love you, Doc. Your hoofprints will remain in our hearts.