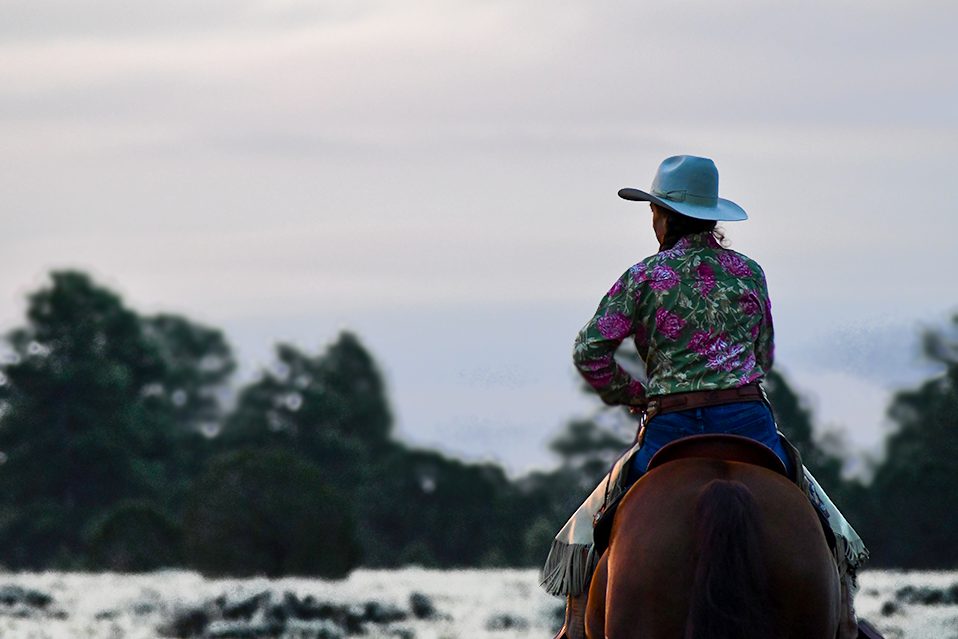 Dear friends,
Is it Spring yet? Once the holidays are behind me, I'm always eager to get the year underway. I've got places to go, people to meet and horses to ride! I've been busy making plans for the year, both professionally—with clinics, vacation retreats, horse expos and TV shoots—and personally—setting goals with my horses, starting new projects on the farm, living up to my NYs resolutions!
I'm looking forward to the start of the Spring horse expo season this month! I'm headed to Murfreesboro TN, February 21-23, for the Southern Equine Expo . I'll be busy all three days, with multiple presentations each day about improving your riding, building confidence and letting horses be your guide. I'm eager to be back in Tennessee—I've got lots of good friends there and if I'm lucky, I'll get to see my nephew perform in Nashville—he's a successful base player/backup singer there and it's always a treat to hear him play.
February 27-March 1, I'll be in Harrisburg PA for the Horse World Expo. I always enjoy this event—it's one of the best for shopping, especially if you're in the market for tack, equipment, barn or arena construction. I've got clinics and lectures scheduled all four days of the event, on topics ranging from collection, lateral movements and canter, to overcoming fear and riding 'til you're 90! I'll be riding my favorite demo horse, Smoke, the beautiful champagne cremella stallion that you've seen me ride at many events. My job does come with certain perks!
As Spring approaches, I'll head to Oregon for the Northwest Horse Fair & Expo, then Wisconsin for the Midwest Horse Fair. In May, Barbra Schulte and I co-teach the Women's Wholeness & Riding Retreat at the C Lazy U Ranch—a fabulous riding vacation and an inspirational weekend for everyone. For details on all these programs, plus my September riding tour in Ireland, please check my schedule online: Julie's Events
Later this month, I'll share what I've been working on with my own horses and I'll drop another installment of my podcast, Ride On with Julie Goodnight. The podcast has been growing by leaps and bounds, now that accessing podcasts is so easy. You can find it anywhere you get your podcast or at JulieGoodnight.com/podcast . Be sure you hit subscribe, so you won't miss a single episode! And if you like it, rate and review so more horse lovers like you can find the podcast.
Enjoy the ride!